Enjoy The Fireworks (But Protect Your Eyes)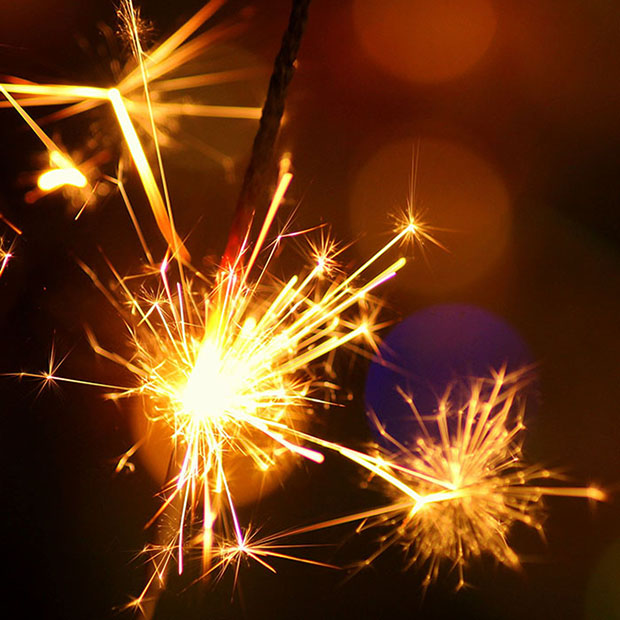 The Fourth of July is a wonderful day to enjoy good food, good company, and, of course, an awe-inspiring fireworks display.
If we want to be able to keep enjoying the sight of the rockets' red glare in future years, however, we need to make sure we're not putting our eyes at unnecessary risk of injury.
Remember: Fireworks Are Explosives
Sometimes it can be hard to remember while we're enjoying the spectacle of lights and colorful sparks that fireworks are still explosives. The sparks are incredibly hot and the solid components of the fireworks are blasted in every direction like shrapnel. We should keep this in mind, and maintain a safe distance just like we would with any other type of explosive.
Fireworks Eye Injuries: More Common Than You Think
The statistics surrounding fireworks-related eye injuries are alarming. In 2017 alone, emergency rooms across the country treated an estimated 12,900 injuries from fireworks, and nearly 2000 of those were eye injuries. Over a third of these injuries were sustained by children under the age of 15, often because of sparklers or bottle rockets. All it takes is one errant spark or piece of shrapnel to cause permanent blindness.
Make Safety Your Top Priority
The best way to avoid eye and other injuries from fireworks is to go to a professional fireworks display rather than doing any at home. If you do end up doing fireworks at home, make sure to follow these rules:
Read the labels. Fireworks you buy have safety instructions on them, such as how far away to stand when they go off. Read these carefully and do what they say.
Everyone working with fireworks closely should wear safety goggles. These can be the difference between permanent blindness and no injury.
Carefully supervise young children around fireworks. If they're younger than twelve, they should stay away from all fireworks, including firecrackers and sparklers.
Use common sense. Bottle rockets should never be aimed at people, for instance.
If Injuries Happen
Sometimes accidents still happen even when we follow all the rules, and if this happens to you or someone you know this year, go straight to the emergency room. Do not rub, rinse, or apply pressure or ointment to an injured eye, just get medical attention as quickly as you can. The sooner the injured eye gets treated, the better the chances of recovery.
Are Your 4th Of July Plans Optometrist Approved?
We hope all of our patients have a fantastic time on the 4th of July, but if any of you have questions about how to make sure your festivities are safe for everyone involved, feel free to give us a call.
Have a safe and happy Independence Day!
Top image used under CC0 Public Domain license. Image cropped and modified from original.
The content on this blog is not intended to be a substitute for professional medical advice, diagnosis, or treatment. Always seek the advice of qualified health providers with questions you may have regarding medical conditions.